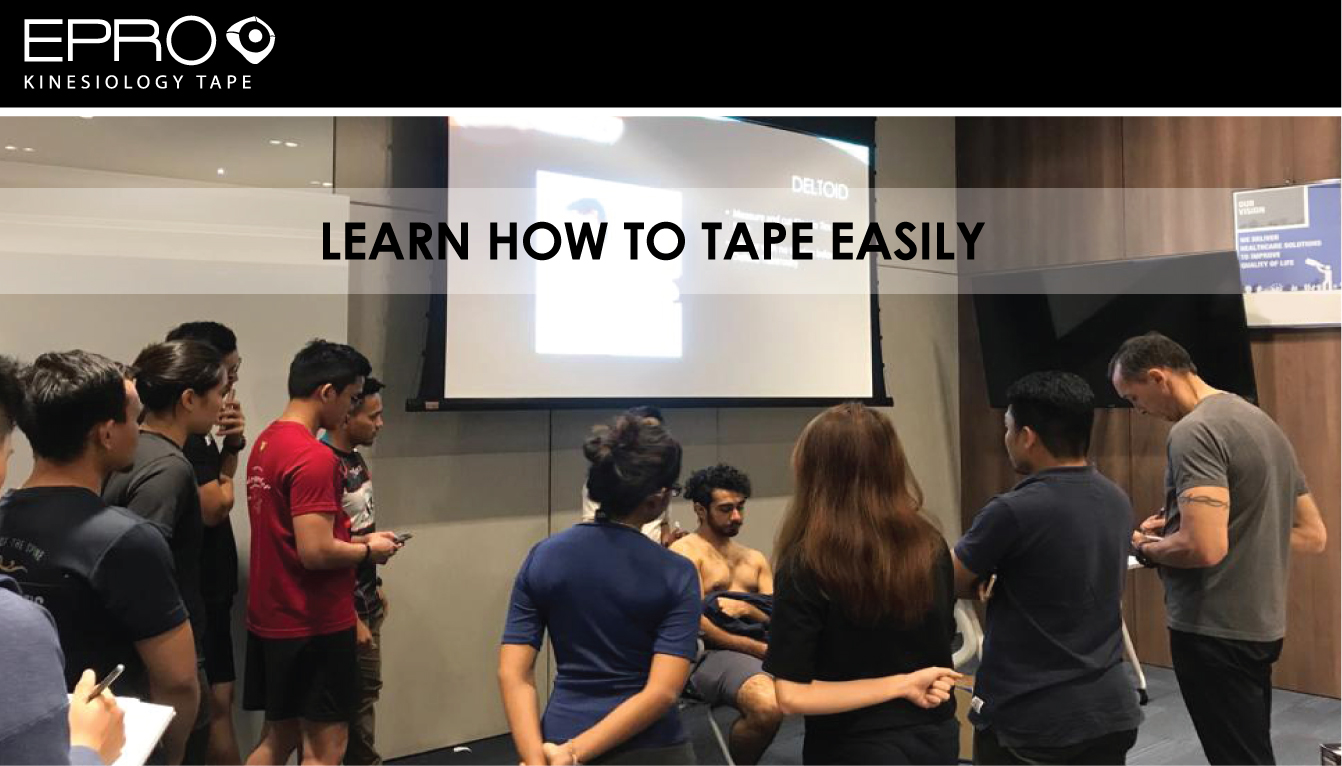 Register for courses or contact us to coordinate a private session for your club or association.
Professional training is essential in order to effectively use Eprotape.
Therapists that complete the course will be able to effectively use the complex possibilities of this therapy.
The course covers many of the taping techniques used in a sport setting through a combination of lecture and practical sessions. The course is designed as an introduction to taping. Safety considerations relating to taping as well as the theory of athletes taping will be covered. The course specific focus on treatment concepts and applications for injury prevention, training, and rehabilitation related to competitive sport include regional techniques applications to muscle, ligament, and joint injuries, functional and fascia correction techniques on neck, shoulder, back, ankle, plantar fasciitis, heel etc.